Fall is here and that means pumpkins, hot chocolate, and new music. Tonight we have a bevy of goodies, including brand new cuts from girl in red, Dijon, Monotronic, Rara Loud, and many more!
Stuff we talked about:
Produced by Chris Lanphear for Loudspeaker Networks.
Hear more great programs at https://www.loudspeaker.fm.
Follow Chris:
Follow Loudspeaker:
Do Me, Baby (Demo)

Prince

Album:

Do Me, Baby (Demo)

Label:

NPG Records/Warner Records

I'll Call You Mine

girl in red

Album:

if i could make it go quiet

Label:

Italians Do It Better

Album:

Breakdown / A Face In The Crowd (Live)

New Old City

Murder by Death

Virginia Beach

Hamilton Leithauser & Kevin Morby

Album:

A Group Called Smith

Hold Tight

Dave Dee, Dozy, Beaky, Mick & Tich

Album:

Dave Dee, Dozy, Beaky, Mick & Tich

Label:

LaserLight Digital

Reflections of My Life

Marmalade

Album:

Reflections of My Life

What Have I Done to Deserve This?

Pet Shop Boys
What You Can't Look Up
Nov 20, 2021
•
Episode 9
We're back with some all-new tunes for your ears with locals Ryan Millard and Waiting Room, plus new...
Explicit
About Duckie's Funhouse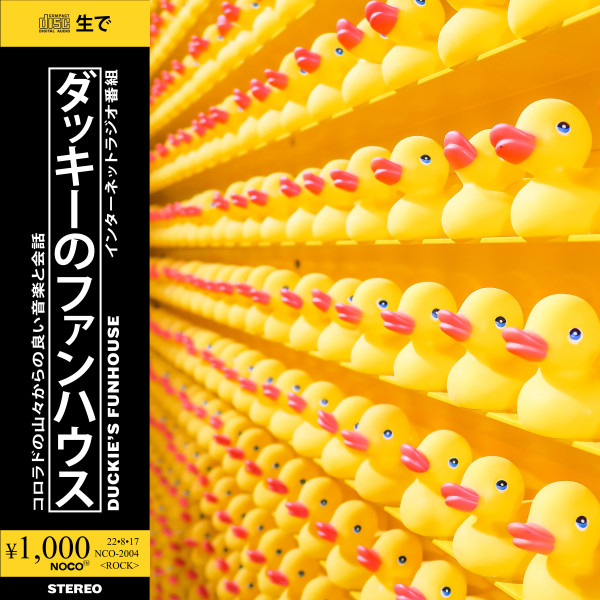 Cool music and conversation from the Colorado mountains. Duckie (Chris Lanphear) plays cuts for your listening pleasure. Sometimes well-worn, sometimes deep, but always interesting.

About The Host