TNR FEED DROP - THE WEEKLY COOLDOWN - Do we Actually have "Gay Awakenings" with Video Game Characters?
Hey, its Charles... If you dont follow TnR on social media, we made a group decision to use our platform to promote awesome POC creators for at least this next episode.
And with this, why the heck not promote a Nerdy, Gay, Black creator I thoroughly enjoy. Kamijace is incredible, and you should definitely check out his show! AND YOU ARE LISTENING TO IT NOW, which is perfect.
---
Holly and Samm are here for the first every SIBLING APPEARANCE on the show. Together, we discuss some Tabletop RPGs, Holly's very-own TTRPG in development, and GAY AWAKENINGS!? Are they real? Do we have them? And why?
PLEASE DONATE TO BLM CAUSES, SIGN PETITIONS AND MORE. HELP US ALL FIGHT POLICE BRUTALITY. BLACK LIVES MATTER. SEE THIS LINK FOR MORE DETAILS: https://blacklivesmatters.carrd.co/
Find Holly at: https://holly.town/about/more
Find Samm on Twitter: https://twitter.com/sammneiland
Logo by Corgian of DogHouse Esports: https://twitter.com/doghousecorgian
Intro music by Captive Portal/Zach Brider: https://captiveportal.bandcamp.com/
Website: www.wkcooldown.com
Twitter: @Kamijacegaming / @WkCooldown
Facebook: https://www.facebook.com/TheWklyCldwn/
Humble RPG Development Assets: https://www.humblebundle.com/software/art-assets-music-and-sound-effects-software?partner=kamijacegaming
If It Pleases The Court
Jun 21, 2020
•
Season 1,
Episode 25
The court case of the century. How do our heroes get out of this mess?Thanks so much to Derek (LifeW...
Explicit
The Bois (Part Two)
May 10, 2020
•
Season 1,
Episode 24
Buster and Iparick continue their search for the truth. Support us on Patreon:https://www.patreon.co...
Explicit
The Bois (Part One)
Apr 26, 2020
•
Episode 23
Iparick and Buster plan an escape... But not for Cooyopa.Support us on Patreon:https://www.patreon.c...
Explicit
About Talk N Roll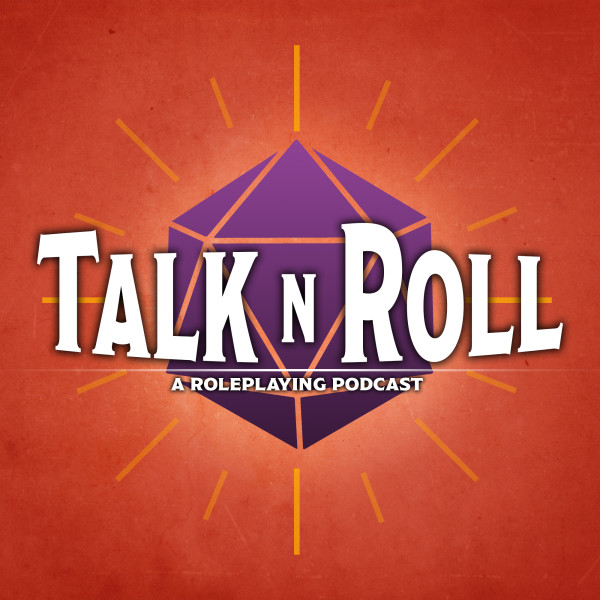 Dungeons. Dragons. Drinks. What could possibly go wrong?
Talk N Roll is a bi-weekly show where four hosts comedically stumble through a game of Dungeons and Dragons® to tell the story of a group of adventurers lost ...
From the blog
The latest happenings from within the Loudspeaker universe.