In 2019, Sarah Christine was comfortable. She had been with the same employer for 13 years and had been making music as a side hustle, releasing albums in 2017 and 2018, respectively, with a nationwide tour gearing up to happen in 2020.
As we all know, 2020 and the Coronavirus had other plans for so many of us, including Sarah. The cushy office job had become a nightmare: she was faced with the prospect of either choosing to quit or staying and having to fire large numbers of her team. The planned Let Go Tour was postponed, and as the virus raged across the US and the world, who knew how things would end up?
Facing an uncertain future, the safe choice would have been to keep her job and hunker down. Instead, Sarah Christine bet on herself and leave the company so she could focus full-time on music.
Sarah has a new single called Vices, a duet with Boulder's Taylor Tuke, coming out tomorrow, February 12th, but you'll hear Vices first exclusively a little bit later right here on ColoRadio.
Sarah Christine proves that by believing in yourself and not taking no for an answer, we are all capable of so much more than we think we are, and that we truly are "in it together". Her DIY attitude, her spirit, and her soulful voice are some of the many reasons we selected Sarah Christine as our artist of the month for February.
Check out our Loudspeaker Live Session with Sarah Christine:
https://www.loudspeaker.fm/programs/loudspeaker-live-sessions/episodes/lls-002-sarah-christine
Connect with Sarah Christine:
ColoRadio is a production of Loudspeaker Networks. Hear more great podcasts at https://www.loudspeaker.fm
Support the show: https://www.patreon.com/heyloudspeaker
Follow Loudspeaker:
ColoRadio Spotlight: Fresh Fruit!
Jan 5, 2021
•
Season 2,
Episode 1
We kick off our 2021 Featured Artist Series with Denver's own purveyors of "smooth soul butter", Fre...
About ColoRadio Spotlight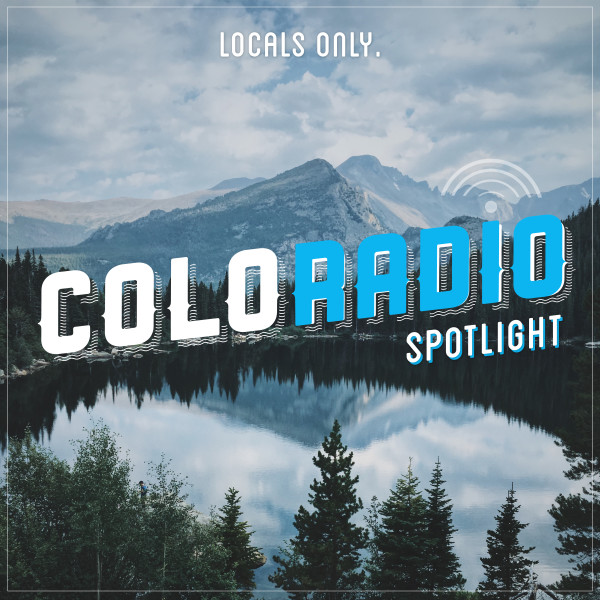 ColoRadio is an exploration of the sights and sounds that make Colorado unique. From exclusive spotlight interviews with local musicians, artists, and creators, to curated playlists that showcase the diverse sound of the Colorado music scene, ColoRadio...