For our debut episode of ColoRadio Spotlight, host Corbin David Albaugh sits down for an exclusive interview with Denver post-rock powerhouse ALTAS in honor of their second album, "All I Ever Wanted Was" (available May 31, 2019) and their upcoming album release show at Rhinoceropolis in Denver. We talk with the band about their songwriting process, lessons learned from their debut album, how to tell stories without lyrics, the importance of DIY spaces, the evolution of the Denver music scene, the struggles of independent musicians, and more. We also preview three tracks from "All I Ever Wanted Was".
ALTAS is Enrique Jimenez, Israel Jimenez, Juan Carlos Flores, and Meaghan Lillis.
More about the band:
https://www.altasmusica.com
Get "All I Ever Wanted Was":
https://store.altasmusica.com/album/all-i-ever-wanted-was
Get tickets for their album release show June 8, 2019 at Rhinoceropolis in Denver:
https://on.noco.fm/2JVf5Bx
Catch ALTAS at the Underground Music Showcase in July:
https://www.undergroundmusicshowcase.com/tickets
Check out the music video for "Rattenkönig":
https://www.youtube.com/watch?v=WGs_HHxNkew
ALTAS has toured from the dry desert at the Mexican border to the pine-filled Pacific Northwest. They have performed hundreds of shows both large and small, from Vietnamese billiards halls in Denver, CO to the annual South by Southwest festival in Austin, TX. Their debut album Epoca de Bestias, was included in the "Best of Colorado Albums" by Westword in 2014. They are also an IM Tour roster artist, an organization which honors artists pushing the boundaries of contemporary music. Their follow up album All I Ever Wanted Was will be released in June of 2019, followed by tours through the Western United States.
Support NoCo FM on Patreon:
https://www.patreon.com/nocofm
Hosted by Corbin David Albaugh. Produced by Chris Lanphear for NoCo FM.
Hear more great podcasts at
https://noco.fm
Follow NoCo FM:
https://twitter.com/nocofm
https://instagram.com/nocofm
https://www.facebook.com/nocofm
About ColoRadio Spotlight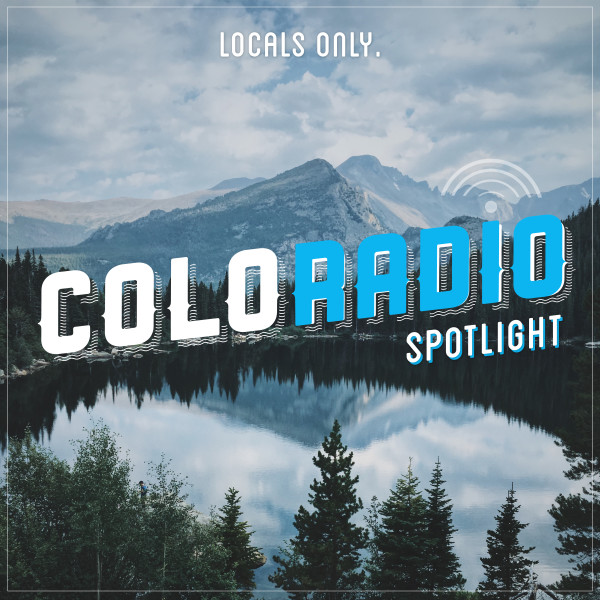 ColoRadio is an exploration of the sights and sounds that make Colorado unique. From exclusive spotlight interviews with local musicians, artists, and creators, to curated playlists that showcase the diverse sound of the Colorado music scene, ColoRadio...