Allison Drake, a young artist struggling to find her place in the world, learns her beloved Uncle Max has passed away. Barnaby Briggs - Max's closest friend - delivers the bad news just moments after Allison is served the summons to attend the reading of Max's will (delivered by a sinister messenger named Calaban).
At the reading of Max's will, led by Ambrose Royce – senior partner with Royce and Associates and Calaban's employer - Allison learns she's inherited two and a half million dollars and the deed to self-storage business, the U-Stor-It. After her friends Orlando and Mikayla lead the distraught Allison from the courtroom, Barnaby warns Royce and Calaban to leave Allison alone. Unmoved by Barnaby's threats, Royce sends Calaban to watch over Allison.
Orlando and Mikayla console Allison, recounting the magic and wonder that Max brought into Allison´s life. Allison resolves to go see the U-Stor-It to try and find some closure on her feelings about Max and the secrets he kept from her. The group arrives at the U-Stor-It, interrupting Barnaby on the phone with someone relating the events of the will reading. Suspisions about Barnaby´s presence are quickly put aside as a seven-foot demon appears from thin air and attacks Allison.
The creature speaks an alien language that Allison seems to understand. Mikayla and Orlando try to defend their friend but it is Calaban who intervenes, slaying the creature with a sword. Calaban then disappears, leaving Barnaby to make explanations to Allison and her friends. At the episode´s conclusion, Barnaby tells Allison that she is a "Riftwalker" and that her birthright is "nothing less than all of Creation".
***
The fantasy-adventure saga of Portals follows the fortunes of Allison Drake, a young artist who inherits a self-storage garage business and discovers that each unit is a doorway to a different reality. Allison and her friends are quickly drawn into a web of wonders and dangers with the fate of all realities hanging in the balance. Fascinating and strikingly original, Portals offers listeners a lush audio portrait of characters on a heroic journey of intrigue and adventure.
Portals is presented by Rabbit Hole Radio Theatre, a co-production of Loudspeaker and OpenStage Theatre & Company. Find out more at https://rabbitholeradio.org.
The Chords of Creation
Jun 6, 2021
•
Season 2,
Episode 1
Struggling musician Irvin Masters receives a package from his aunt Thalia that may change his realit...
About Rabbit Hole Radio Theatre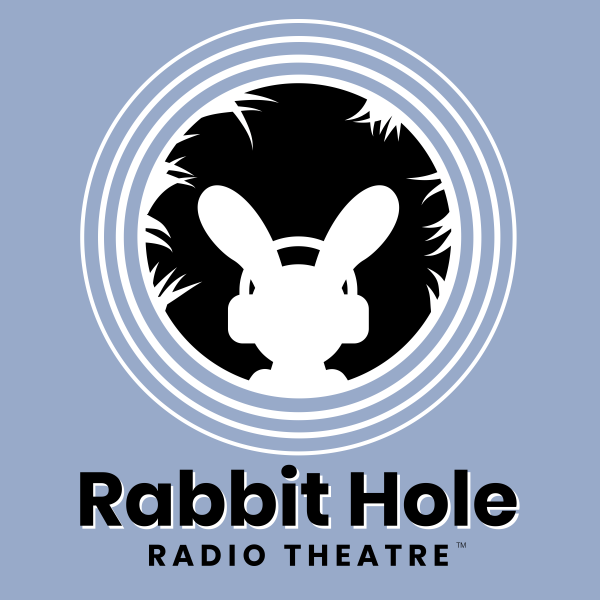 Rabbit Hole Radio Theatre aspires to become a favored form of entertainment by nurturing the imaginations of the public through the theatre of the mind. Rabbit Hole Radio Theatre hopes to breathe new life into the art of radio theatre, as well as encou...