They're back and they aim to please! On this week's episode the pals bring on special guest Lilly Demona to discuss topics including: the treatment of trans women in porn, hot actresses, favorite toy materials, and much more! Tune in to hear KevKat cry and JoJo question their marriage to their co-host!
*TW* Porn Performers Leigh Raven & Riley Nixon share assault experience on set with "Just Dave" - YouTube:
https://www.youtube.com/watch?v=UfS48ts2x0Y
Editor's Note: Leigh Raven's allegations have been disputed by the producers and documented here:
http://mikesouth.com/industry/everything-you-know-about-porn-star-leigh-ravens-charges-of-on-set-abuse-is-wrong-we-have-the-video-22427/
#ThotAudit is just the latest tactic people are using to harass sex workers online - The Verge:
https://www.theverge.com/2018/11/30/18119688/thotaudit-sex-work-irs-online-harassment
Lilly Demona:
https://lillydemona.com
https://www.instagram.com/lillydemona
https://twitter.com/LillyDemona
(SFW)
https://twitter.com/blacklacelilly
(NSFW)
Listener discretion advised.
Hosted by KevKat Martinez and JoJo Biscuits. Produced by Charles Kelly for NoCo FM.
Hear more great podcasts at
https://noco.fm
.
Follow KevKat, JoJo, and DFTL:
https://instagram.com/lubepod
https://instagram.com/kevkatislost
https://instagram.com/jojo_pancakes_27
Follow NoCo FM:
https://twitter.com/nocofm
https://instagram.com/nocofm
https://www.facebook.com/nocofm
This show is supported by its listeners, and by Audible. With over 180,000 titles to choose from, Audible.com allows you to listen to an immense library of books for every taste on your iPhone, Android, Kindle, tablet, or computer. Audible has a special offer for listeners which includes a free audiobook of your choice and a 30-day free trial.
Learn more and get your free audiobook now at
https://noco.fm/audible
.
Big Shrimpin
Feb 14, 2019
•
Episode 11
Guess who's back? Back again? Lube is back! Tell a friend! (No seriously, if you like the show you s...
Explicit
Burgertits and Expiri-Mates
Jan 31, 2019
•
Episode 10
Podcon! Ghost Sex! Burgertits! This episode has it all!Hey friends, Charles here. As an editor's not...
Explicit
Cleanup on Aisle 13
Jan 17, 2019
•
Episode 9
Where in the world is Jojo Sandiego? KevKat tries a new bit, and it works splendidly! Let us know wh...
Explicit
About Don't Forget The Lube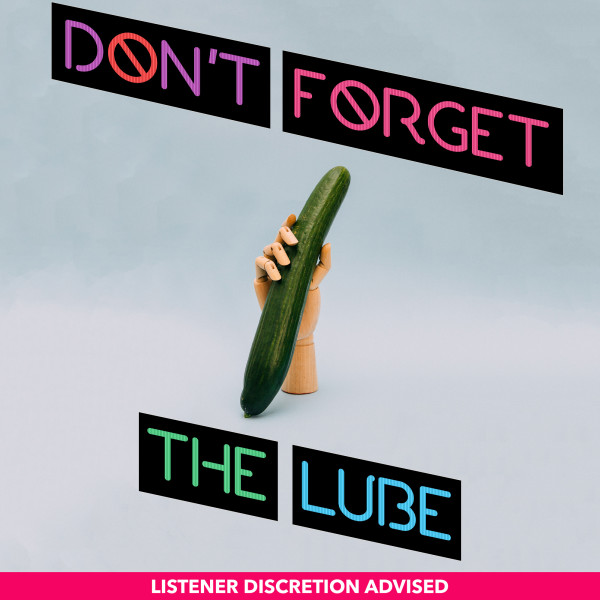 They're here, they're queer, and they want to talk about rears! "Don't Forget The Lube" aims to bring comedy to sex discussion and education. Taking a cue from the classic radio show "Loveline", hosts KevKat Martinez and Jojo Biscuits tackle the intern...