On this episode, we are talking to St. Clair Derrick-Jules - @stclairdetrickjules - the author of the forthcoming book Dear Khloe: Love Letters to My Little Sister - @dear_khloe - which photo tells the stories of Black women and their natural hair (2:30). Dr. Ij gives a recount of his trip (30:30). We also discuss Tank's comments on Lip Service (41:00), Always removing the women sign off their pads (50:00), Trump's comments (58:00) and the Gucci Mane interview with CTG (1:06:00), before Priest D and the Doc discuss their upcoming reunion (1:15:00). We end the show w/ Dr. Ij recapping that time he took a hoe bath in the jungles of San Juan.
--- Send in a voice message: https://anchor.fm/2-dudes-and-a-chick/message
Archived Episode: Will & Jada
Jan 18, 2023
•
Episode 112
Remember the slap heard round the world. Here is a bonus episode from the 2022 files. Get ready for ...
Explicit
Archived Episode - Gamenight
Jan 16, 2023
•
Episode 111
Priest Kravis and Tiff are out galavanting around the globe, so we go into the archives to give you ...
Explicit
Season 2?
Jan 8, 2023
•
Episode 110
Happy New Year, We are BACK!!! Priest Kravis, Tiff and Doc start the new year off by getting everyon...
Explicit
About 2 Dudes and a Chick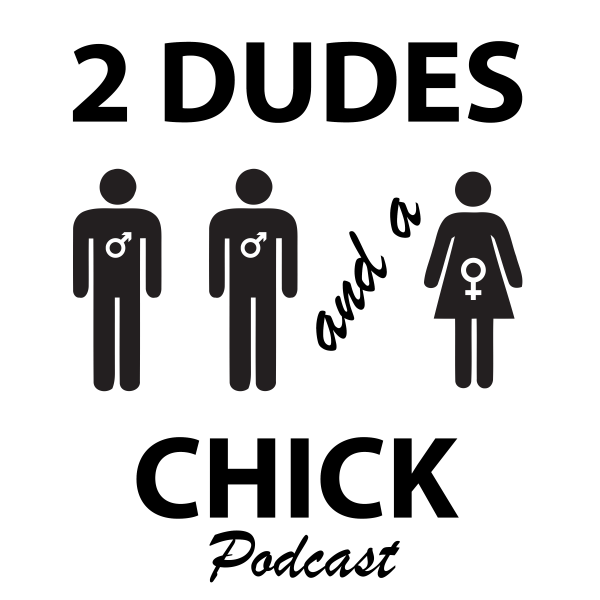 Two dudes and one chick giving you the real about Black living in the suburbs. Every Sunday, Dr. IJ, Priest D, and Tiffany wax about relationships, gender politics, and sex in the modern world.