On this episode, the crew welcome in Priest D and Tiff's cousin Lark, the son of the infamous Uncle Great. To start the show, Dr. Ij gets blocked by Tiff on IG (6:30). Tiff recaps the "not so bachelorette, bachelorette party" (8:40). Priest D and Dr. Ij recap their date @ the concert at the park (25:40). Cousin Lark talks about joining the Air Force for the iPhone 4 and then tells us about his world tour, the different places he's been and people he's met. We also discuss the Lion King, high blood pressure, prostitution and Jay Z's freeform dreads.
--- Send in a voice message: https://anchor.fm/2-dudes-and-a-chick/message
Auto Welcome Pilot
Mar 8, 2023
•
Episode 116
On this episode, Tiff threatens to boycott because Doc hasn't been publishing episodes and Priest D ...
Explicit
You got COVID?
Mar 7, 2023
•
Episode 115
On this episode, Priest D's Grandma is in town, and she is telling us all about her time growing up ...
Explicit
Renaissance Tour
Mar 6, 2023
•
Episode 114
On this episode of 2 Dudes and a Chick, the crew talks about Beyonce's new tour and the process to g...
Explicit
About 2 Dudes and a Chick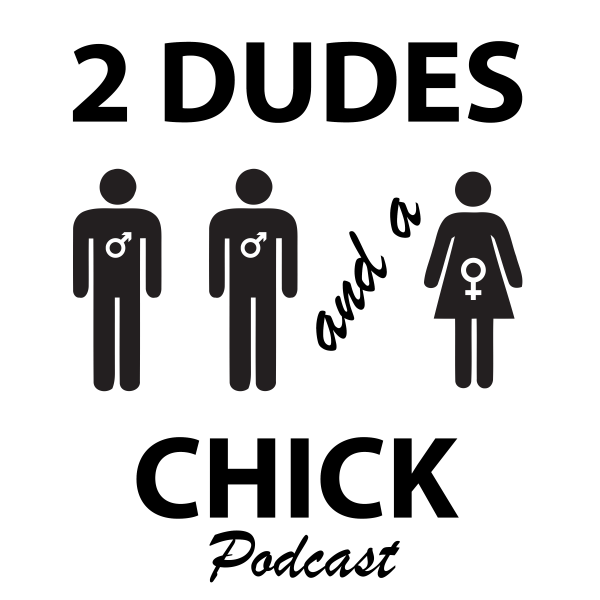 Two dudes and one chick giving you the real about Black living in the suburbs. Every Sunday, Dr. IJ, Priest D, and Tiffany wax about relationships, gender politics, and sex in the modern world.