On this episode, Dr. Ij reminisces on the cheesecake cookies to start the show, we recap the 4th of July and talk about fireworks before getting into this weeks roundup. For the roundup, Tiff provides play-by-play and in-depth commentary on the brawl that happened at Disneyland (16:05). In a double dose of the roundup, Tiff also talks about Black Mirror on Netflix (36:00). Other topics include, love language, getting married after a month of dating, tinder safety and Bella says "Im doneeee!!!" Priest D ends the show bragging about being his Grandma's favorite. If you haven't already, please subscribe to our podcast, rate and review us. We are now on iHeart radio as well as most other podcast platforms.
--- Send in a voice message: https://anchor.fm/2-dudes-and-a-chick/message
Archived Episode: Will & Jada
Jan 18, 2023
•
Episode 112
Remember the slap heard round the world. Here is a bonus episode from the 2022 files. Get ready for ...
Explicit
Archived Episode - Gamenight
Jan 16, 2023
•
Episode 111
Priest Kravis and Tiff are out galavanting around the globe, so we go into the archives to give you ...
Explicit
Season 2?
Jan 8, 2023
•
Episode 110
Happy New Year, We are BACK!!! Priest Kravis, Tiff and Doc start the new year off by getting everyon...
Explicit
About 2 Dudes and a Chick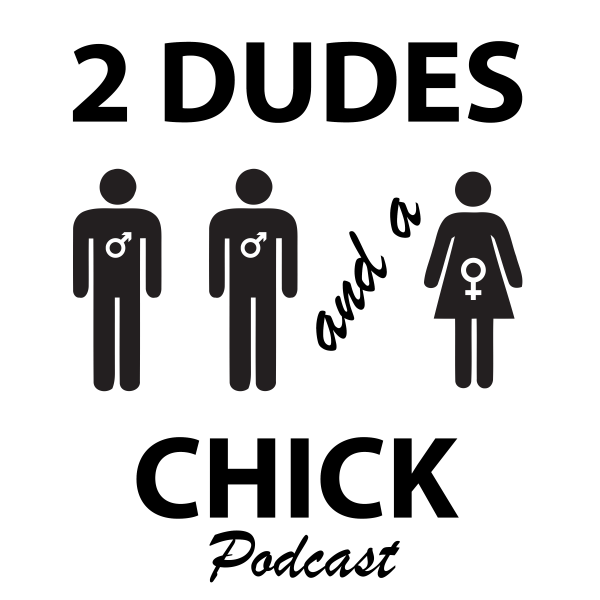 Two dudes and one chick giving you the real about Black living in the suburbs. Every Sunday, Dr. IJ, Priest D, and Tiffany wax about relationships, gender politics, and sex in the modern world.